In the last 17 years Camilla Kring has given more than 800 speeches in Europe, China, Latin America and the Middle East. Below you will find a description of my current speeches. You are welcome to contact me at ck@supernavigators.com or by phone +45 28938973 for a non-binding offer.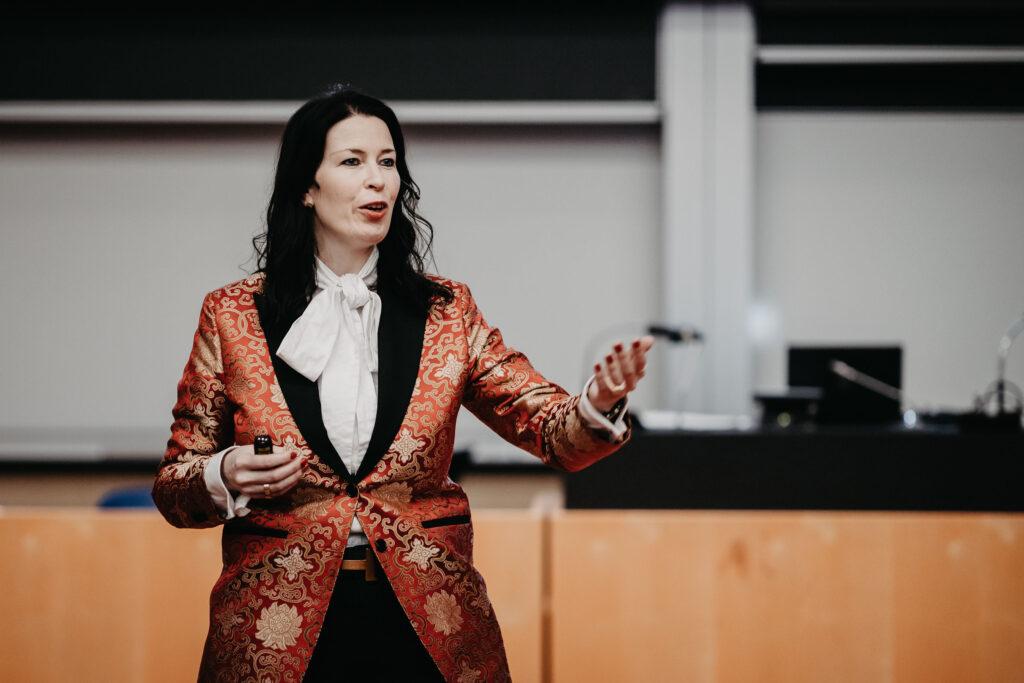 Life Navigation – tools to improve your Work-Life Balance
Life Navigation is a mindset and a progressive step out of the prevailing paradigm: "to be seen is to be working." It emphasizes that the most highly productive individual employees will be those who are allowed to work when they are at peak energy and efficiency. It strives to manifest a work culture where flexibility, productivity, and individual life quality are integrated, and in which differences in work time and space are socially accepted.
Life Navigation is four practical tools about time, goals, energy and spaces – each of which can provide a significant boost to your productivity and life quality.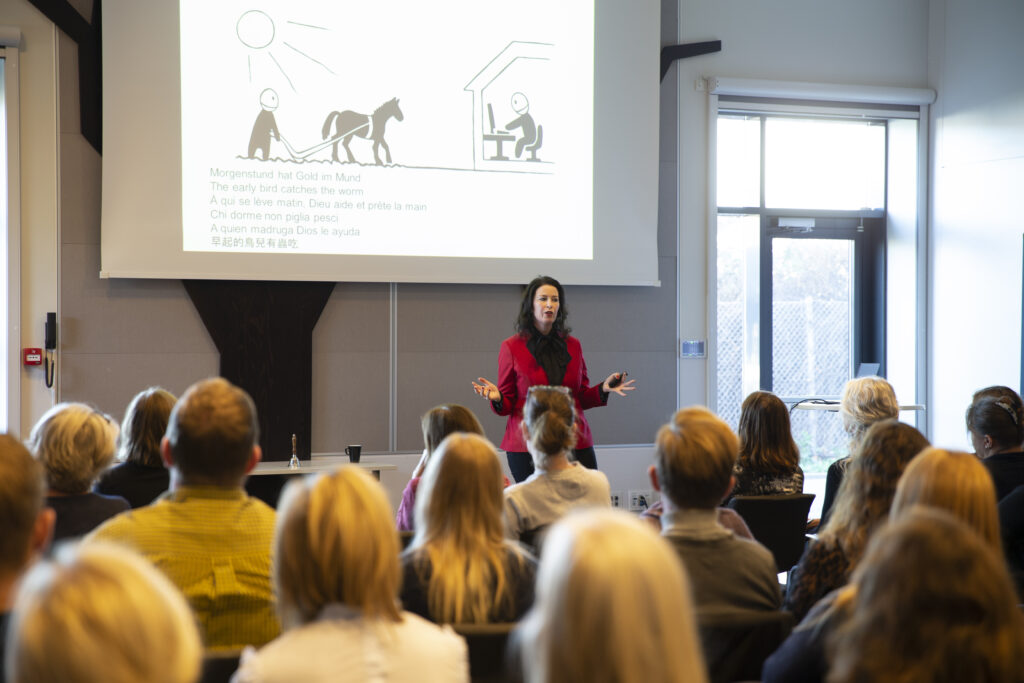 Increase productivity - Know and focus on your employees' circadian rhythms
80 percent of the value of your business is intangible. It is the employees who create the value. How to increase the quality of life and productivity of knowledge companies? In the knowledge society, it is common sense both humanly and economically to give people working hours that match their biological rhythms. Do you know the circadian rhythms of your employees? Gaining an insight into chronobiology, which is the study of human circadian rhythms, adds value. Many companies have teams that are active 22 hours out of the 24 hours of the day, and global companies have begun to match employees' circadian rhythms with time-zone work. This speech gives you and your employees an insight into your biological clock and how it affects health, learning and productivity. You get concrete tools to create work designs for early chronotypes (people who go to bed early and get up early) and late chronotypes (people who go to bed late and get up late).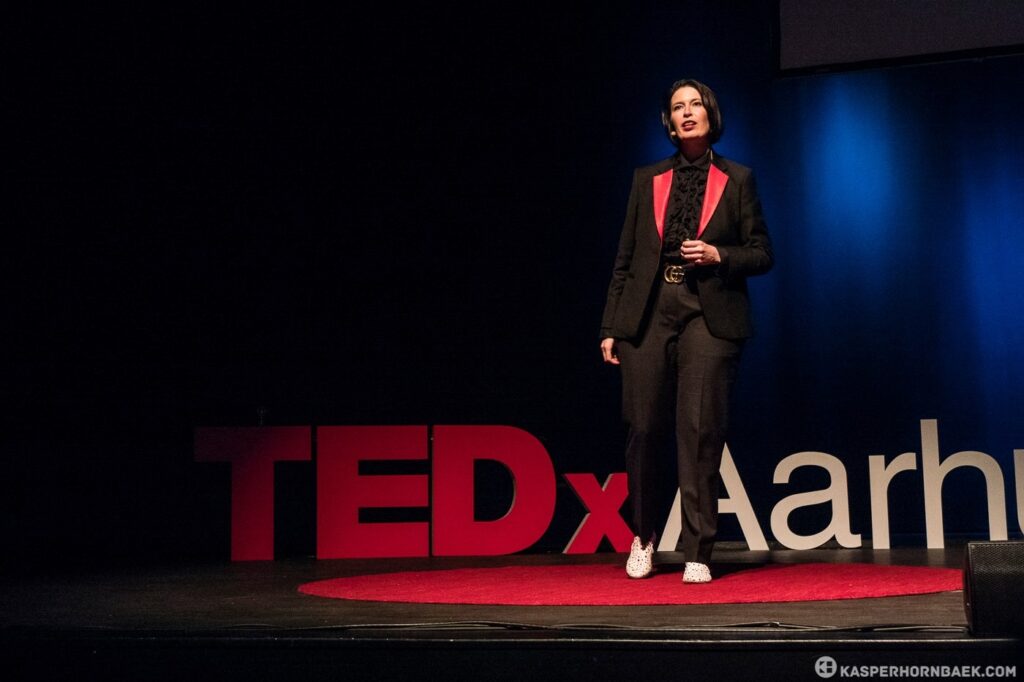 Great Place to Work - this is how your company becomes No. 1
How will your company become No. 1 in the Great Place to Work competition? Companies with happy employees earn about 60 percent more than companies with less happy employees. Happy employees produce more. They have fewer sick days and they attract employees who are just as committed to their work as themselves. How do you increase work-life balance satisfaction among employees, while increasing productivity? The speech is targeted at companies that want to be attractive workplaces. With this speech you get 5 strategies to become a high jumper in the Great Place to Work competition.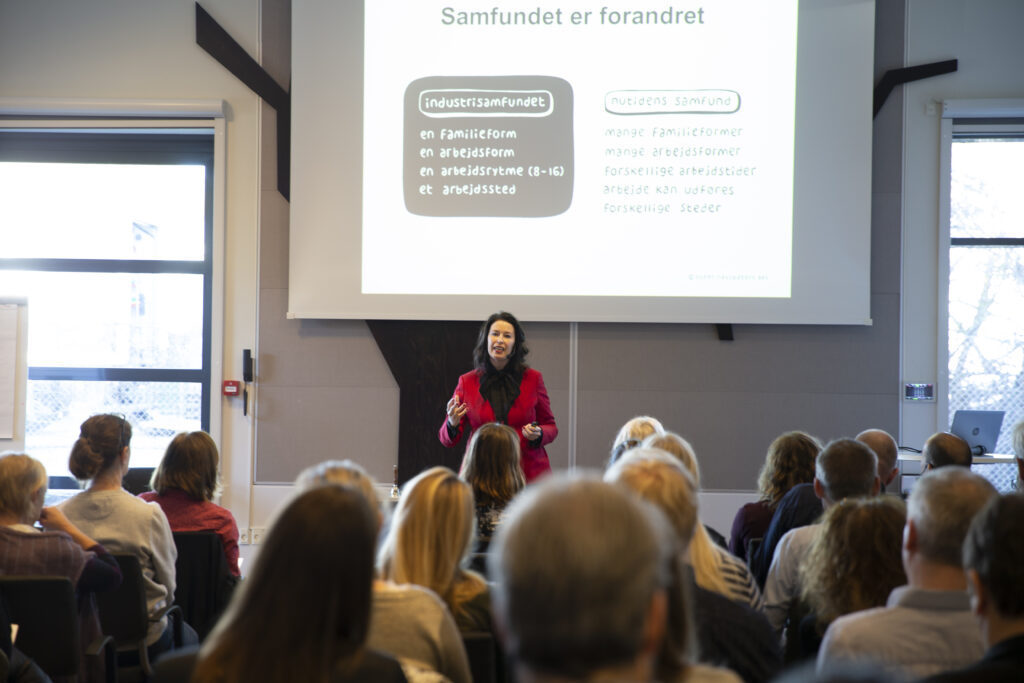 Attract and retain Generation Z
Generation Z (year 1995 -) will make up 25 percent of the employees in 2022. Generation Z will have community, consistency between personal mission and the company's goals as well as work-life rhythm. Generation Z is expected to have 17 different jobs over the course of a working life. How does your company attract and retain Generation Z? The speech is targeted at companies that want to adapt to the workforce of the future. Get concrete tools to create a workplace that supports different generations. The workplace of the future is flexible. You get 5 concrete tools to design the workplace of the future.